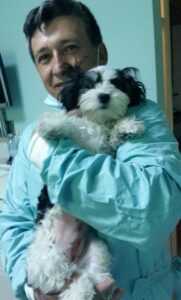 Ivan Jevtić was born on 24.10.1970. in Brus. Graduated from Secondary veterinary school in Kraljevo. Entered the Faculty of Veterinary Medicine in Belgrade in 1990, ending in the year 1997. After completion of undergraduate studies started to work as a teaching assistant at the Department of Biology at the Faculty of Veterinary Medicine in Belgrade.
He is a licensed doctor of veterinary medicine – specialists. He is a member of the Veterinary Chamber and the Association Small Animal Veterinary Practice Serbian (SASAP). Special interest – laparoscopic surgery and endoscopic diagnosis.
Veterinary clinic 'IVAVET' on Kopaonik was founded in 2001. He has completed Specialist Academic Studies (SAS) from the Faculty of Veterinary Medicine, in 2013. Has numerous certificates of completed courses in the field of laparoscopic and endoscopic surgery and diagnostics, among which the certificate received for the successful completion of the course on laparoscopic procedures – Advanced training for surgeons, urologists and gynecologists, obtained by the Doctor's association of Vojvodina – Serbian Medical Society in 2013.
Veterinary clinic for pets of the same name opened in the year 2014 in Belgrade.
Certificate of completion of the course of Veterinary endoscopy obtained by Endo Veterinary School (Veski, Russia), organized and held in May in 2016, at the Central Veterinary Clinic (Central Veterinary Clinic, Sofia) in Bulgaria, where the honorary lecturers were Alexander Chernov, DVM, PhD from Russia, Jakov Shengaut, DVM, PhD, Lithuania, Geert-Jan Arntz, DVM from the Netherlands and Boris Melyakov from Russia.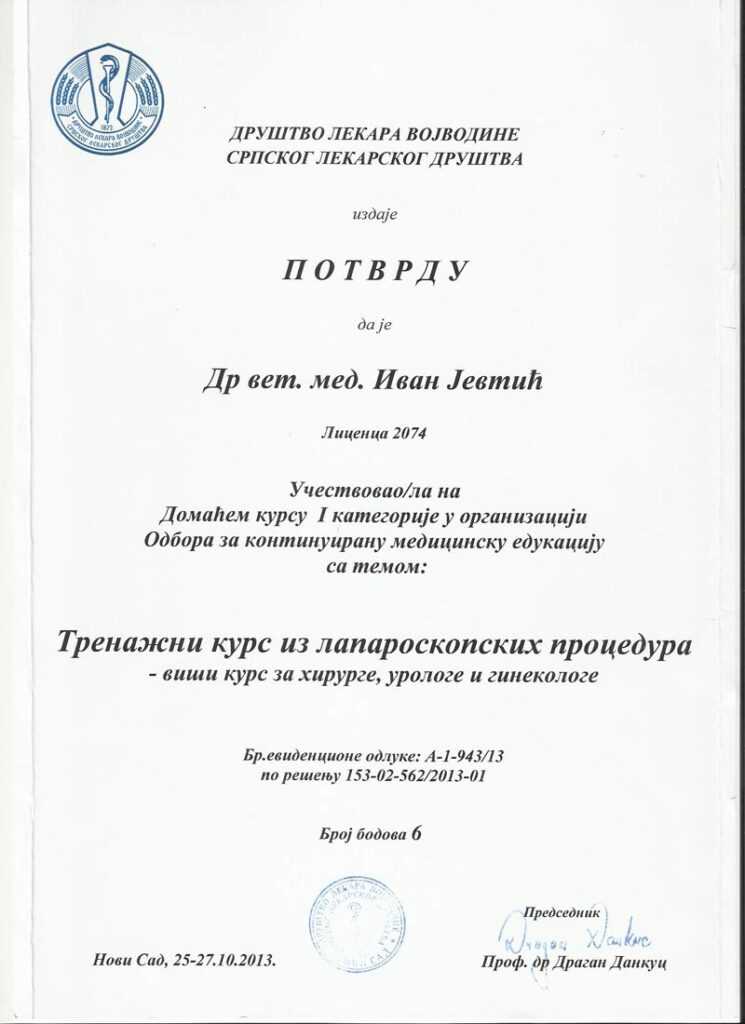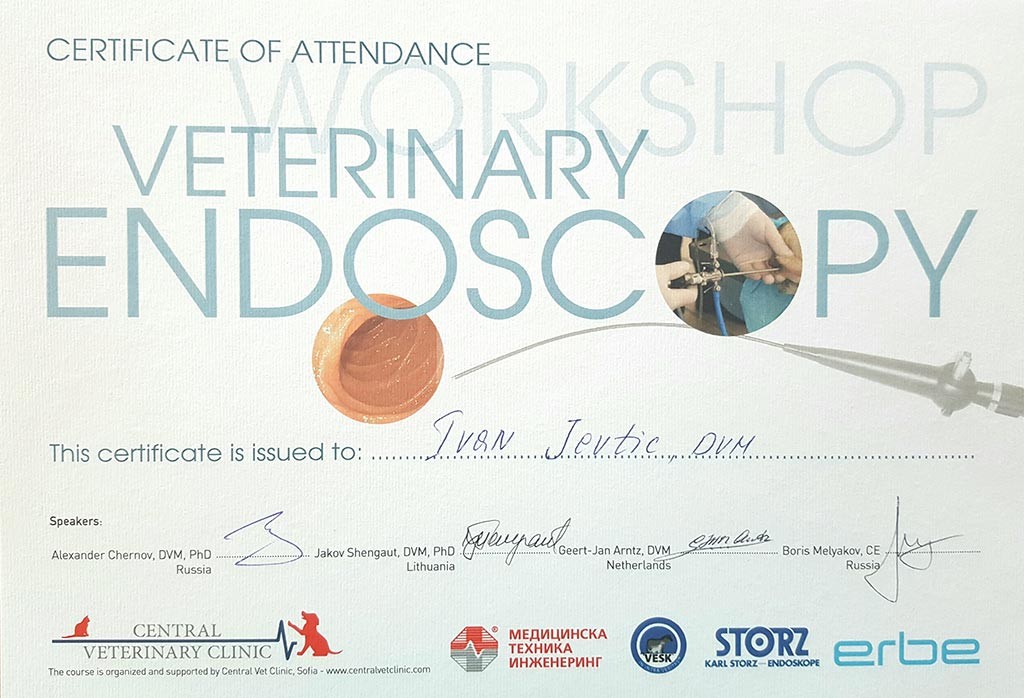 In the period from 26 to 28 September 2016, participates in the Balkan week of endoscopic veterinary diagnostics, held in Sofia, with special emphasis on the endoscopic approach to gastrointestinal, respiratory, urogenital tract and ear canal in small animals. The instructor in the work was the Dr. Alexandr Chernov DVM, PhD from Russia, certified instructor of Karl Storz and VESK (veterinary endo school).
On 01.12.2016. he became a member of the Association of Endoscopic Surgeons of Serbia (UEHS), whose president is Prof. Dr. Miloš Bjelović from the First Surgical Clinic of the Clinical Center in Belgrade. Participates in the First Symposium of the Association of Endoscopic Surgeons of Serbia "Laparoscopic surgery in Serbia today," which was held on 12.02.2016.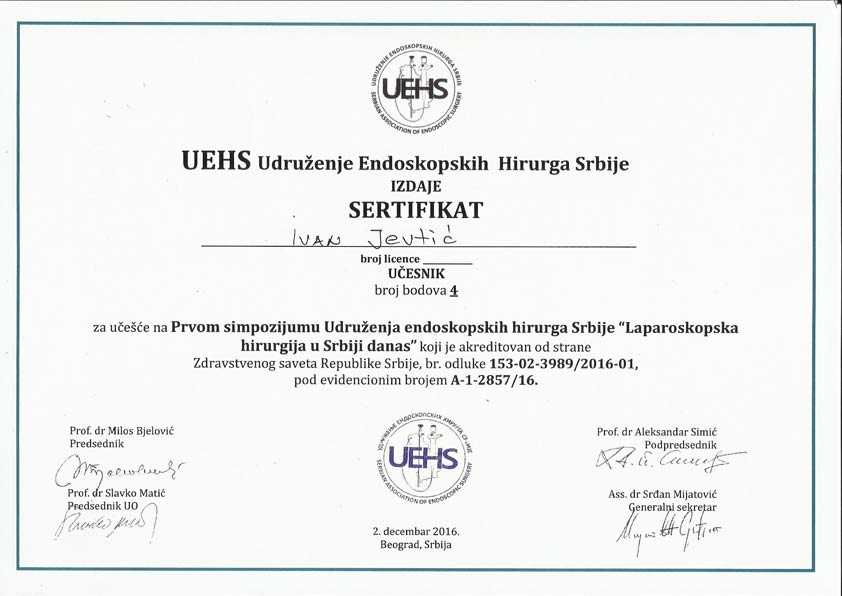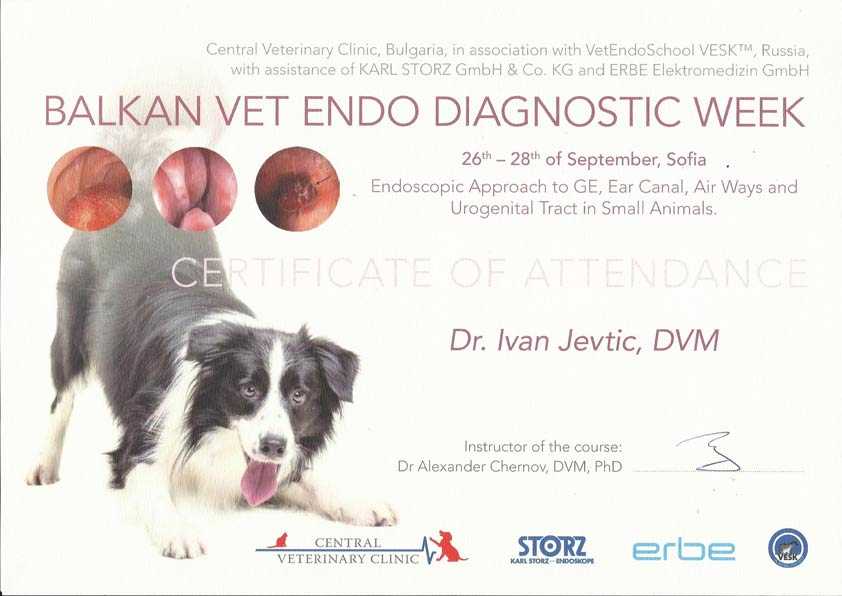 In January 2017. becames a member of EuropeanAssociation for Endoscopic Surgery (EAES) with member ID# 7223.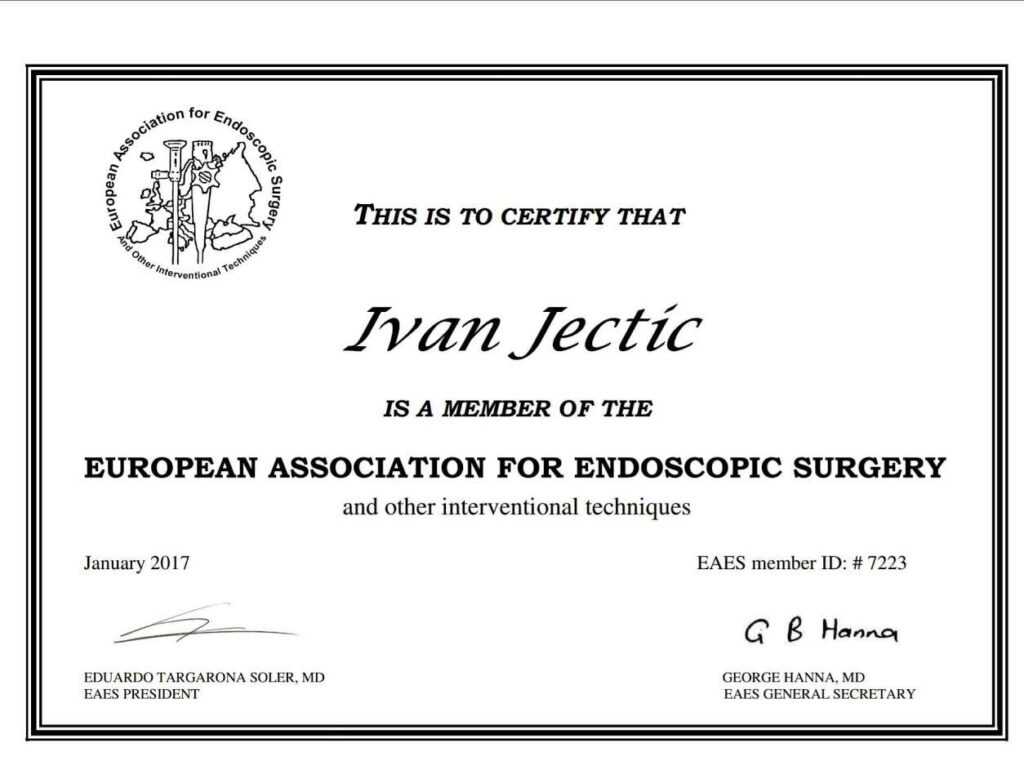 In April 2017. at constituent assembly meeting of Association for Smamm Animal Endoscopy and Endosurgery was elected for the Association's presidency.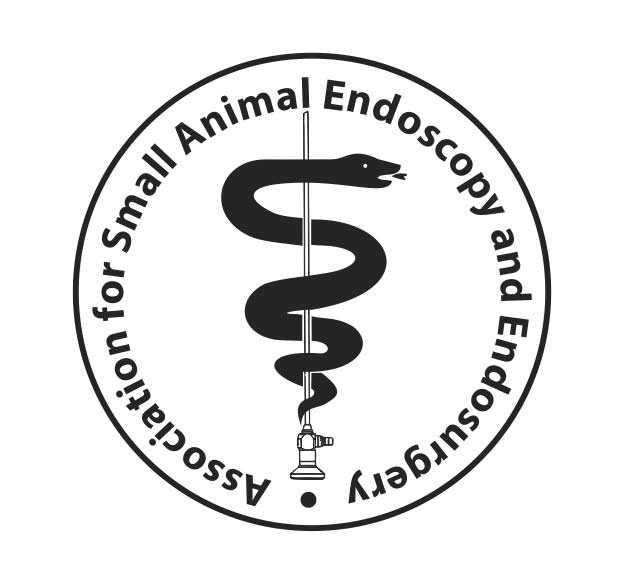 In the period from June 9 to 10, 2017, he participates at the 1st EVENDOC conference in Vilnius, Lithuania, as a lecturer with the topic Laparoscopic vasectomy with the male cat.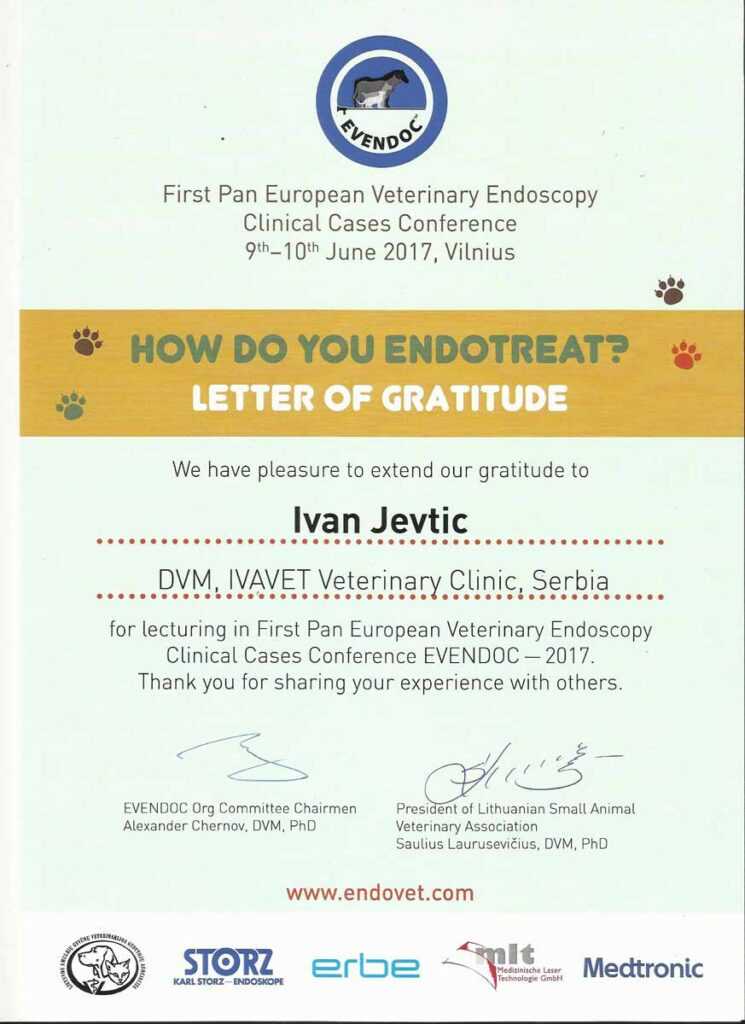 At the I ASAEE Conference, held on October 14, 2017 in Belgrade, he is also participating as a lecturer with the topic Assisted Laparoscopic Oreochysterectomy in Dogs.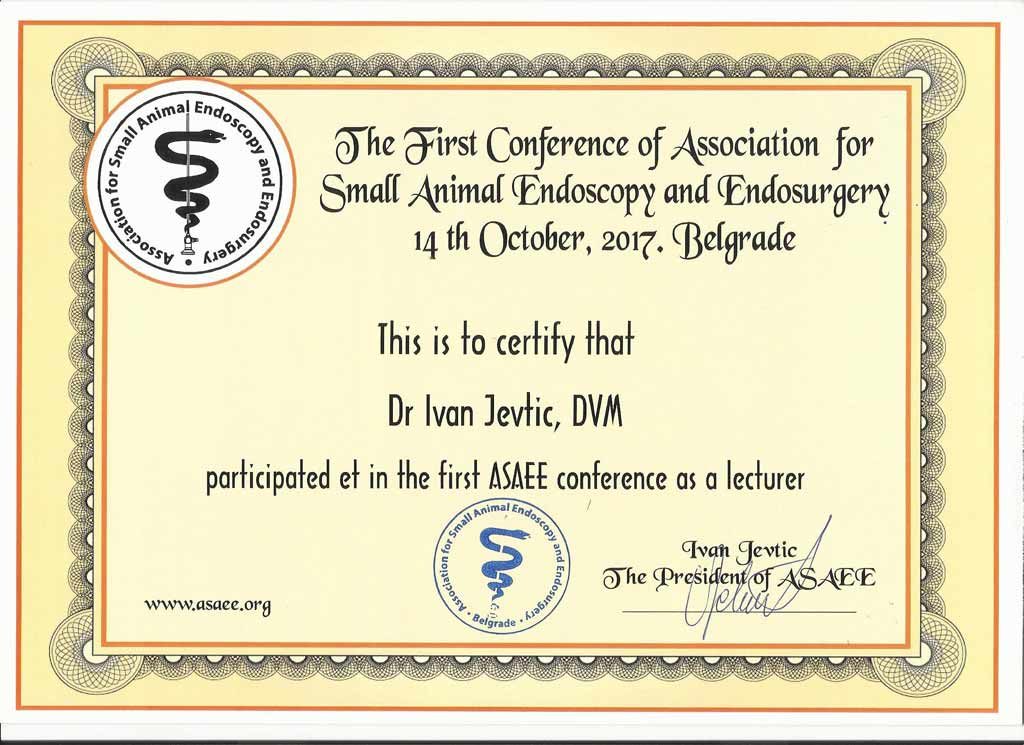 In the period from October 12 to October 14, 2017, he participates in the 1st Congress of Endoscopic Surgery of Serbia with international participation in Belgrade.